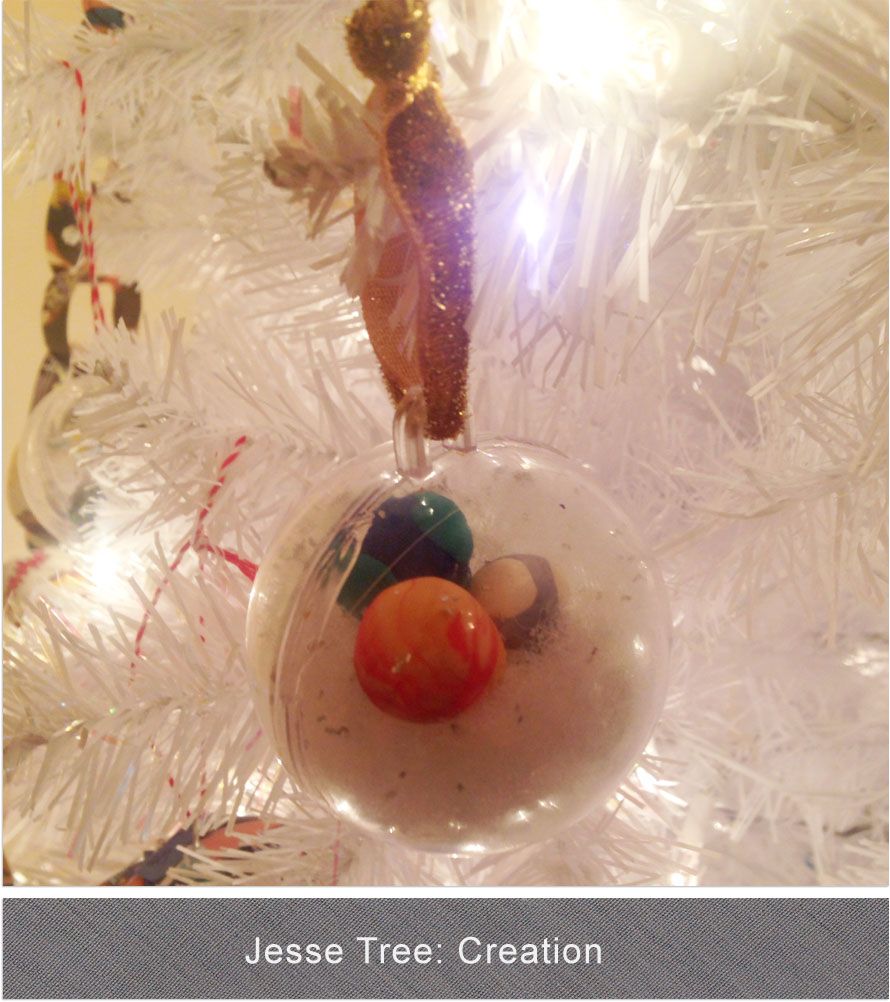 This Christmas I wanted to start a new tradition. One that was about God and not gifts and getting. I stumbled upon the Jesse Tree. After a little research, I feel this was what I had been searching for.
A Jesse Tree is based off the verse from Isaiah 11:1: "A shoot will spring forth from the stump of Jesse, and a branch out of his roots." It's best to think about it like a family tree. Each branch symbolizes an event or person that is related to Jesus. Through 24 days of Advent, we are reminded of the promises and prophecies of Jesus's birth.
Sadly most ancient church windows or cravings of Jesse trees are destroyed or lost. Few remain.
Today families make their own by making the ornaments, each one for one of the branches.
We as a family are reading
The Jesse Tree
together each night along with the scripture. Then after discussing it we make our 'branch'.
Day one was Creation, Gen 1:1-2:4 and chapter one in the book. I used an ornament pull apart ball from Hobby Lobby and we each made a sun, moon, and earth. I added some cotton for heaven and glitter for the stars.
I hope you join us, I'm going to try and post each day for this.
Disclaimer: I do not make any money from any links I place in my posts. I place them to make your life easier to find stuff I've found to be helpful. So click away!