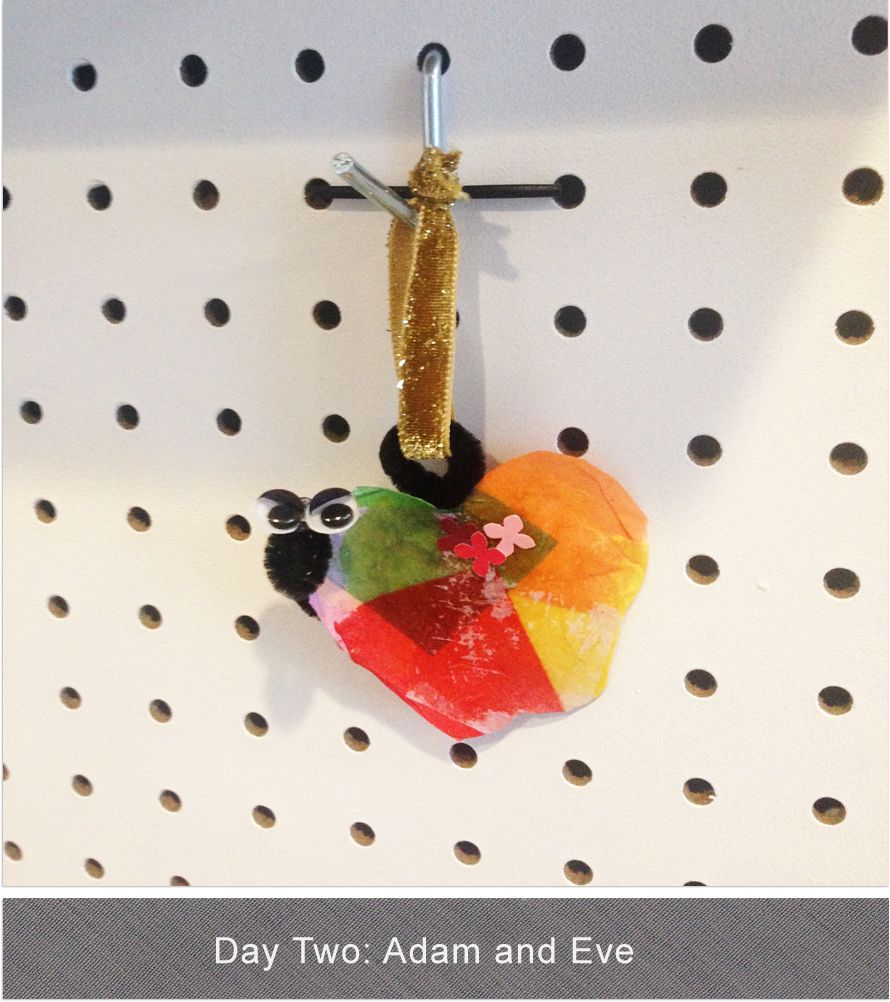 Today's day two in the Jesse Tree advent. I made my ornament early so you too can join in! (we're making another tonight as a family. :D ) Tonight we're learning about the first humans in Gen 2:7-24; 3:1-24.
What I used was:
cardstock
tissue paper squares in fruity colors
pipe cleaner
Eyes
flower punch scraps
Ribbon for hanging
Tools:
School glue
Scissors
Hot glue gun
hole punch
I cut out an apple on the cardstock, I suggest using a thick piece or doubling up. Spread some school glue on it and tissue away! There's no wrong way, we have no idea what the fruit looked like. Let dry completely. Twist the pipe cleaner into a snake like form, hot glue eyes on the head. Hot glue the snake to your apple in any way you want. Use the hole punch to make a place to hang your ribbon through your ornament, and your done! This is a pretty easy one for kids except for the hot glue parts.
Have fun!